My latest film: The Bored Game
WHAT I DO
Filmmaking: scriptwriting, cinematography, graphics and editing. UX/UI designer, visual designer, using WordPress, Photoshop, Premiere, Illustrator, Blender, After Effects, 3D modeler and animator, Debian and Ubuntu Linux server to set up and maintain sites on Google, AWS and DigitalOcean cloud services.
FILMMAKING
I am foremost a visual storyteller via film, visual effects, storyboarding and scripting. Also a film student at CCSF maintaining a 4.0 GPA.
3D GRAPHICS
I am a 3D modeler, animator, designer and developer.
UX/UI DESIGN
I am a visual designer, user interaction, user experience designer for web sites and web applications.
WEB DEVELOPMENT
I primarily use WordPress for sites and hand-coded HTML, CSS and JS for web animation.
CASE STUDIES
In this section, I share in-depth analysis of techniques I use in my design and development work, including working code samples of HTML, CSS and Javascript. In the future, I plan to include 3D modeling, rendering and animation tips, as well.
HOW I DO WHAT I DO
Throughout my career I have embraced many roles: filmmaker, game producer, programmer, visual designer, UI and front-end developer, UI/UX designer, and product manager.  Some of my favorite tools are:
Filmmaking: I began my career as a filmmaker at the age of 14 when I had a short film I created shown nationally on NBC. Currently, I am enrolled in the City College of San Francisco cinema department maintaining a 4.0 GPA.
Video editing with Adobe Premiere, sound editing with Adobe Audition and Pro Tools.
3D design, modeling, rendering, and animation, Unity, Blender, Meshroom, After Effects. I'm particularly excited about the possibilities presented by augmented reality (AR), virtual reality (VR).
UI/UX Design: For web and mobile. I use Illustrator, Photoshop, and I'm leaning on Adobe XD more and more for layouts and interaction design. I also use Sketch with Zeplin.
Development: HTML, CSS and Javascript, SVG, and responsive design. Also, one of my favorite tools is CSS transforms for user interaction. I primarily use Visual Studio Pro or, for online updates, nano. I use git for on Bitbucket and GitHub for code management.
WordPress, MySQL and PHP. I've built many sites using WordPress and a few sites in hand-coded PHP.
Linux server setup and management on cloud services such as AWS, Google and DigitalOcean.
Google Analytics, tracking and A/B testing.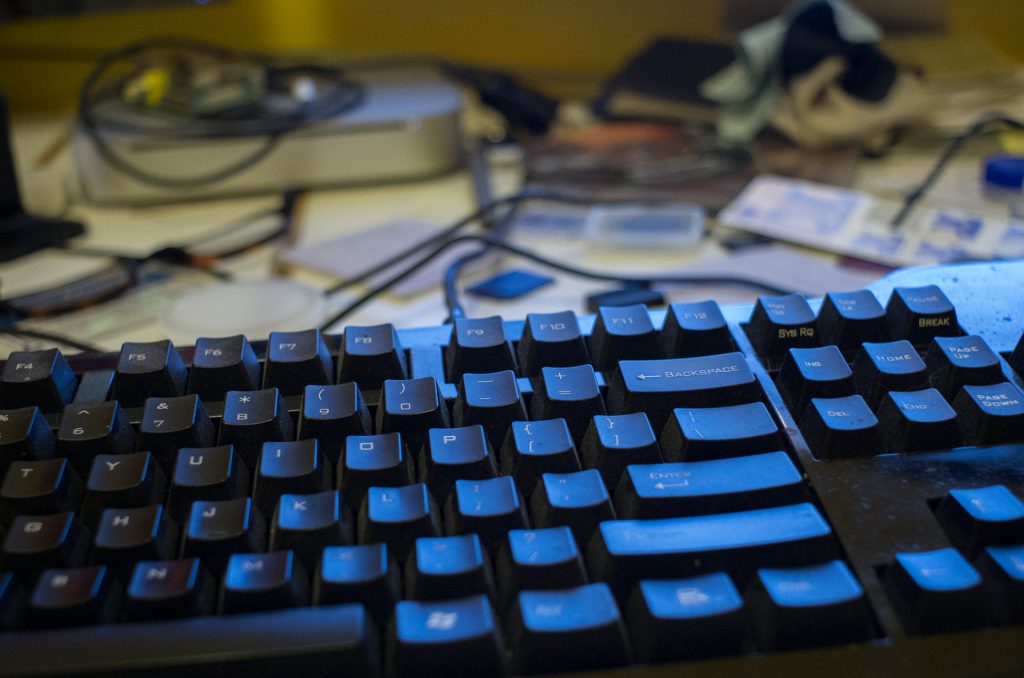 HIT ME UP!
Shoot me an email and let me know how I can help you with your film and video, 3D imaging and animation or UI/UX needs!